5th LGS Winter Camp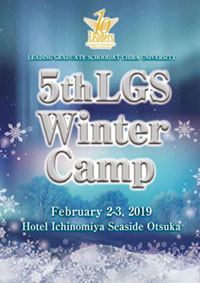 Purpose of "Winter Camp"
In this Leading Graduate program, we encourage exchanges between graduate students belonging to the program in a rich natural setting, away from the daily research and educational environment. This is to enhance their discussion about therapeutics in the field of medical and pharmaceutical sciences and also to conduct training with the aim of discussing the global leader image and building future business plans.
The contents of "5th LGS Winter Camp" is following. This year's theme for the virtual business plan is '「健康医療分野の未解決課題に挑戦する」(challenging unsolved problems in Health Care Field)'.
Contents
Dates:2nd February (Sat) - 3rd February (Sun), 2019
Venues:HOTEL ICHINOMIYA SEASIDE OTSUKA
Program:LGS_5th Winter Camp_プログラム
Planning and Execution:【5th-year members】Yuriko Yamazaki, Takuya Minamizuka
Participants:24 Students + 15 Faculty Members and Staffs = 39
  【3rd-year Members】Ryohei Otani, Toshio Kanno, Jin Kumagai, Takuya Nakagawa,
     Mami Negawa, Takeshi Susukida
  【4th-year Members】Hiroki Furuya, Masashi Yamamoto, Hiroaki Kanzaki,
     Yukiko Yamaguchi
  【5th-year members + 6th-year members】    
  ※The 5th-year members and 6th-year members were divided into
   following 3 groups and presented their virtual business plan.
   Group1:Tadamichi Kasuya, Kota Kokubo, Ika Nindya, Maulana Antiyan Empitu
        Manato Yasuda
   Group2:Kensuke Kayamori, Takahiro Nakajima, Yoko Ota, Alimu Yikelamu
        Yohei Yamauchi
   Group3:Takuya Minamizuka, Yuriko Yamazaki, Paul Sudip Kumar, Kazuma Iida        
  【Faculty Members】Takeshi Tokuhisa (President), Atsushi Nishida (Vice-President)
        Tetsuichiro Saito, Takashi Miki, Yutaka Tamura, Ryoji Yagi
  【Visiting Guests】Nobuo Seki, Takeshi Kono, Sho Okiyama
  【Staff】Yuji Kikuchi, Yukiho Murakami, Yoji Sodeyama, Yuki Sato
  【Secretariat】Keiko Shirakawa Haldane, Yuko Fukuda
Photo of Participants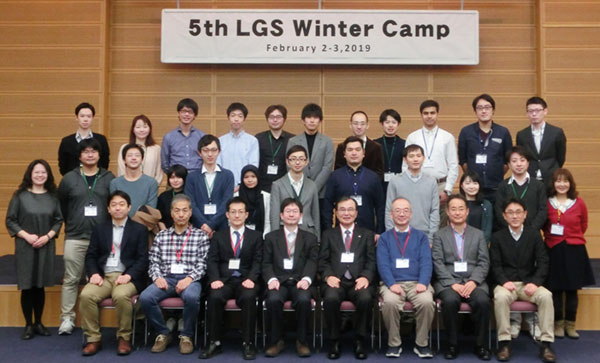 Group Award
Best Presentation Award:
Group 1: FlySavior -AI Device for Medical Emergency Situation on Airplanes-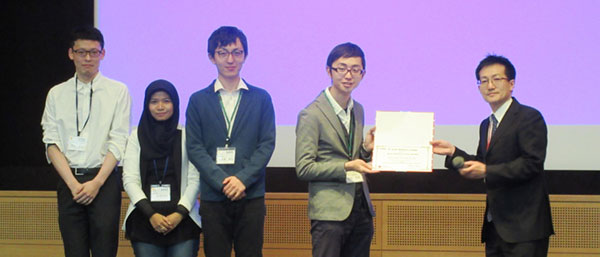 Individual Awards
 MVS:Yuriko Yamazaki
 Best Discusser:Maulana Antiyan Empitu
 Best Presenter:Kota Kokubo  

Guest Speakers
 Aillis, Inc. Sho Okiyama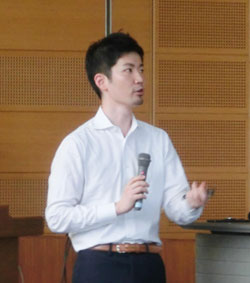 Presentation Scenes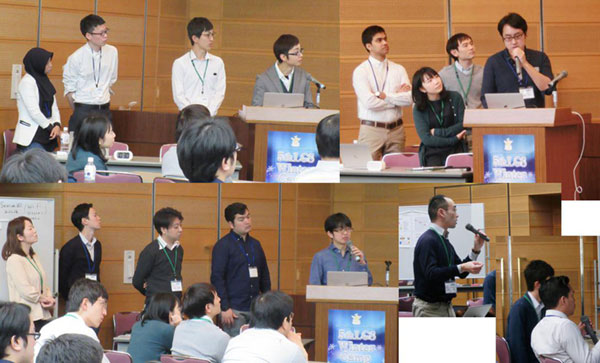 Training Scenes